- Jeyasree Ravi
Founder of Palam Silks
The Face of Palam
Jeyasree Ravi from Palam Silks is the daughter of the world renouwned silk merchant Doctor Nalli Kuppuswamy Chettiar of the Nalli fame. Jeyasree started her brand with 2 cupboards and one salesman and 60 sarees to begin with. In a short span on 15 years, she has created more than 50 unique design concepts with kanchipurams, partnered with the Bollywood Bhadshah Shahrukh khan for his movie Chennai Express as the saree partner. Palam has also been chosen twice to represent Tamilnadu at the most prestigious fashion event hosted in India – The Vogue Wedding Show.
While all other brands focused on classic kanchipurams Palam set the tone for modern silk sarees with never-seen-before designs. Her experiments and innovations were beautiful and blasphemic. The market swooned to these off-beat kanchipurams that was silky, soft, lightweight and edgy. She had also designed an exclusive range of silk sarees called Corporate Pattu for today's modern woman. A saree over a suit, you might say.
She was the first designer from Chennai to open a ramp for Kanchipuram sarees, first ethnic brand to come up with a mobile app. Palam was the first Kanchipuram silk boutique that took birth in Chennai in 2003 and Jeyasree Ravi was the first ever exclusive Kanchipuram silk designer from Tamilnadu.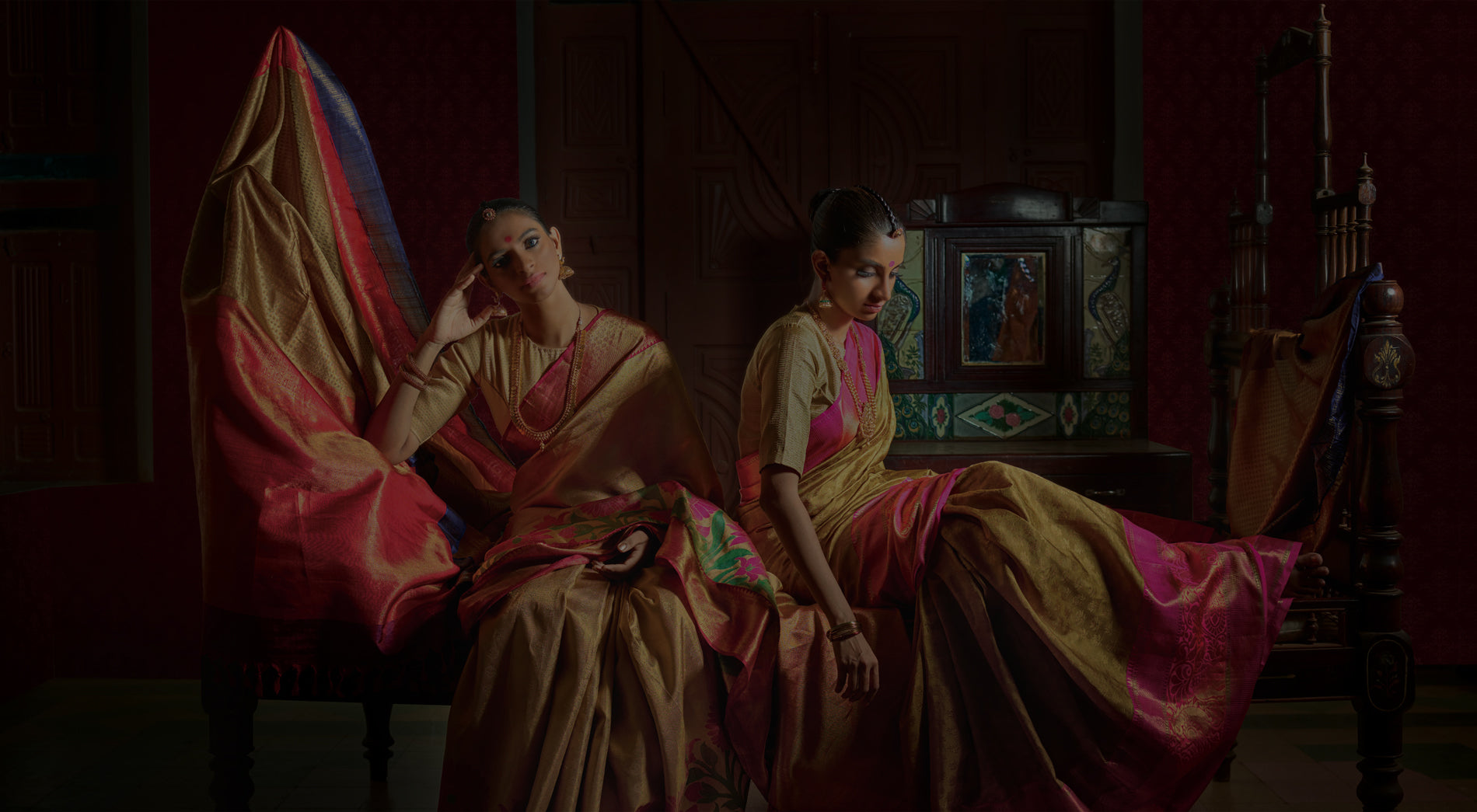 Bridal wear for the new bride
You love your heritage are loyal to it, but you also know enough of the world to form your own tastes and opinions. You are comfortable with the spotlight, and know how to bask in it on the day of days. You will ask for advice, but you will make your own decisions. You are today's bride. And Nava is a celebration of your life.
View Sarees
arrow